67 Lexington Avenue
New York
,
NY
-
Phone:
646-439-7901
Location
08 Jun, 2016
Walk on the High Side | Unique Greenway West of Lex Hotel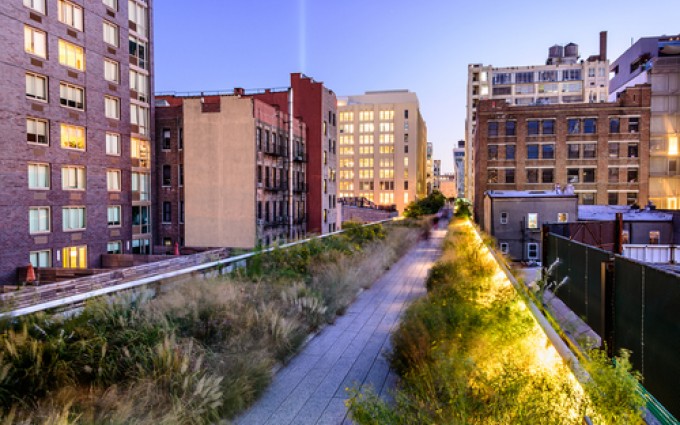 The best views of Manhattan aren't found through the cramped window of a taxicab. In a city this big, give yourself a lot of room to breathe. For an attraction that's worth a trek across the New York City grid, you'll want to try the High Line. In its heyday this stretch of railway track ran through several factories and warehouses on the west side of Manhattan, allowing them to pick up and unload cargo inside these buildings. Although train transport eventually lost out to interstate trucking, when it rose to prominence in the 1950s, a non-profit group of local activists formed calling for the preservation of what they saw as a relic of industrial history.

The Friends of the High Line, as they are still called today, successfully petitioned in 1999 to have these old trestles repurposed as an aerial greenway, no doubt thinking of the famous Promenade Plantée in Paris. Having fallen into decay through decades of neglect, this urban secret known only to "urban explorers" has since blossomed into something unique. More than two years of construction went into converting each section of the rail line, overgrown with weeds and rusted throughout. Many of the invasive species originally found growing among the rails have been incorporated, which helps to give everything a feeling of mutual harmony.

Most areas of track are cleverly designed to be an ecosystem capable of sustaining themselves with minimal human intervention. The High Line has its share of caretakers and horticulturists who beautify this pedestrian walkway during the spring and summer months by planting flowers, but also an award-winning ensemble of artists whose work can be seen installed alongside on your journey. There are multiple staircases between Gansevoort Street and 34th Street where families can climb aboard. Elevate your Manhattan experience, take a walk on the High Line.